1950s Prom Dresses
PDUK > 1950s Prom Dresses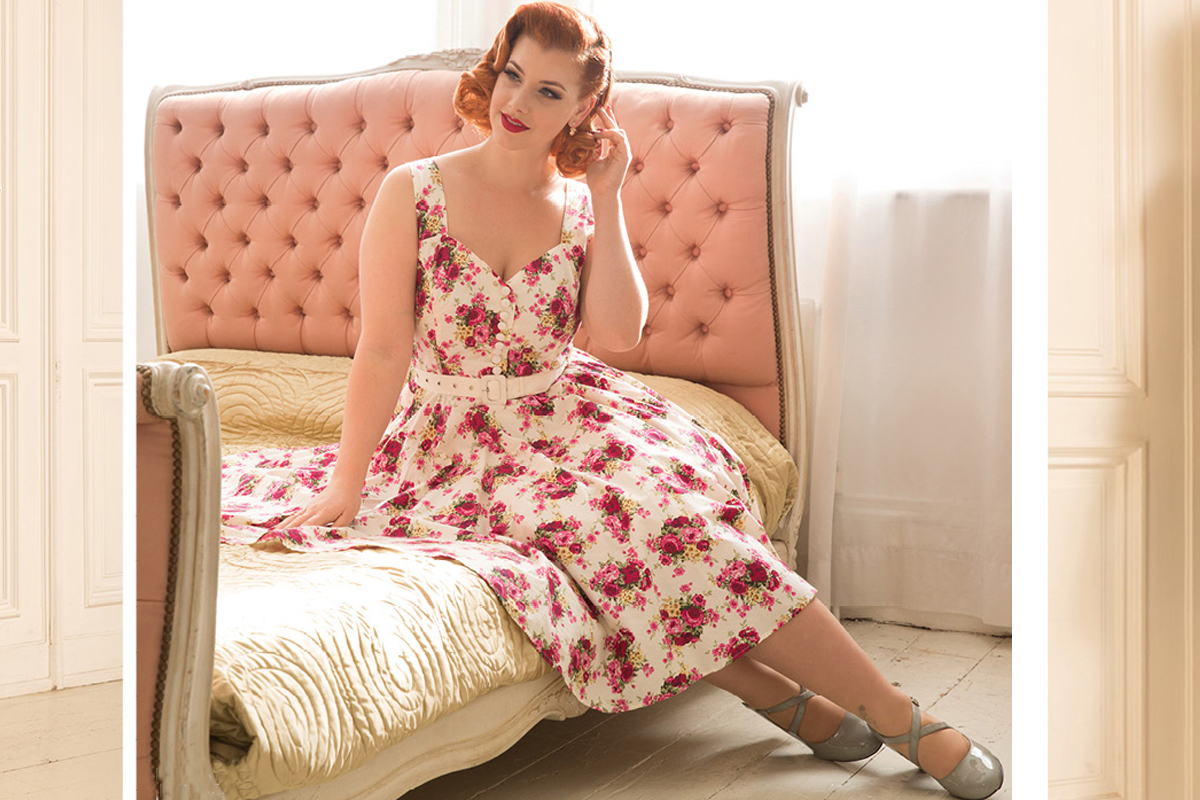 ---
Welcome to our dedicated page especially designed for folks who have been searching to buy 50s Prom Dresses and we've got a big selection for you to view below.
1950s Dresses - These dresses have been inspired by a decade of fashion decadence which showcased fabulously full swing skirts over layers of petticoats and figure hugging wiggle dresses that celebrated the female form like never before.
If you're a vintage fashion lover as we are, then you'll know how much we have to thank Christian Dior for his direct influence for the new look line he introduced in Paris in 1947.
He once famously said, " I design clothes for flower-like women, with rounded shoulders, full feminine busts and shapely waists above enormous spreading skirts."
Dior created this new iconic silhouette which took off in the early 50s, and it still stands the test of time today and we're delighted to showcase a stunning selection of 1950s prom style swing dresses.
We have a big selection of vintage repro brands some of which are very well known as well as more underground labels that will make you look and feel drop-dead gorgeous!
So whether you're looking for the perfect 50s Prom Dress or just looking to see what 50s fashion dresses was all about, these ultra feminine frocks have the power to transform you in to a modern day Marilyn Monroe or Doris Day!
With all our inventory we have full measurements for each size along with size equivalents for USA and European customers.
Don't forget to finish off your look with our big range of 1950s shoes exclusively with PDUK.  
---
1950s Prom Dresses For Sale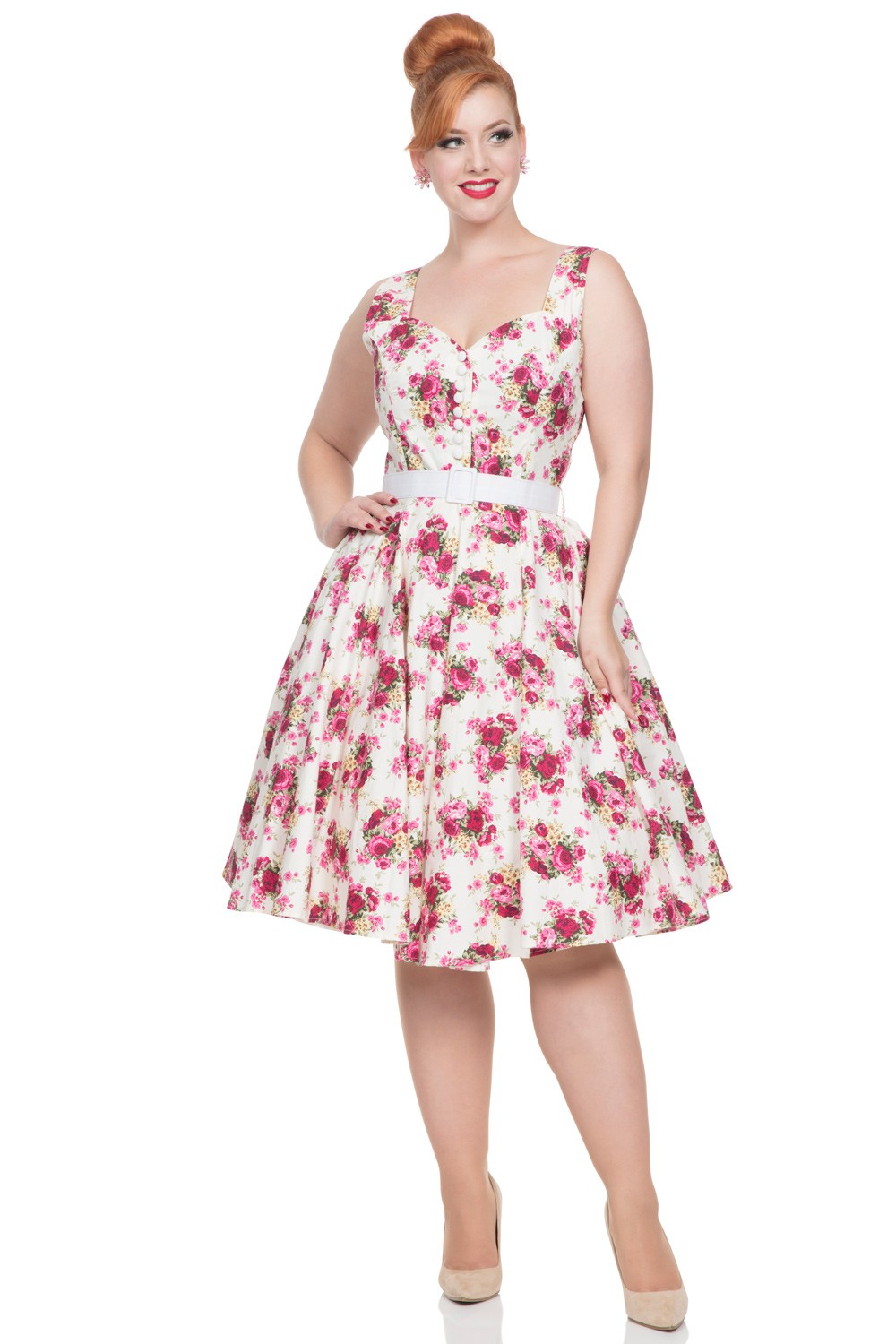 £49.99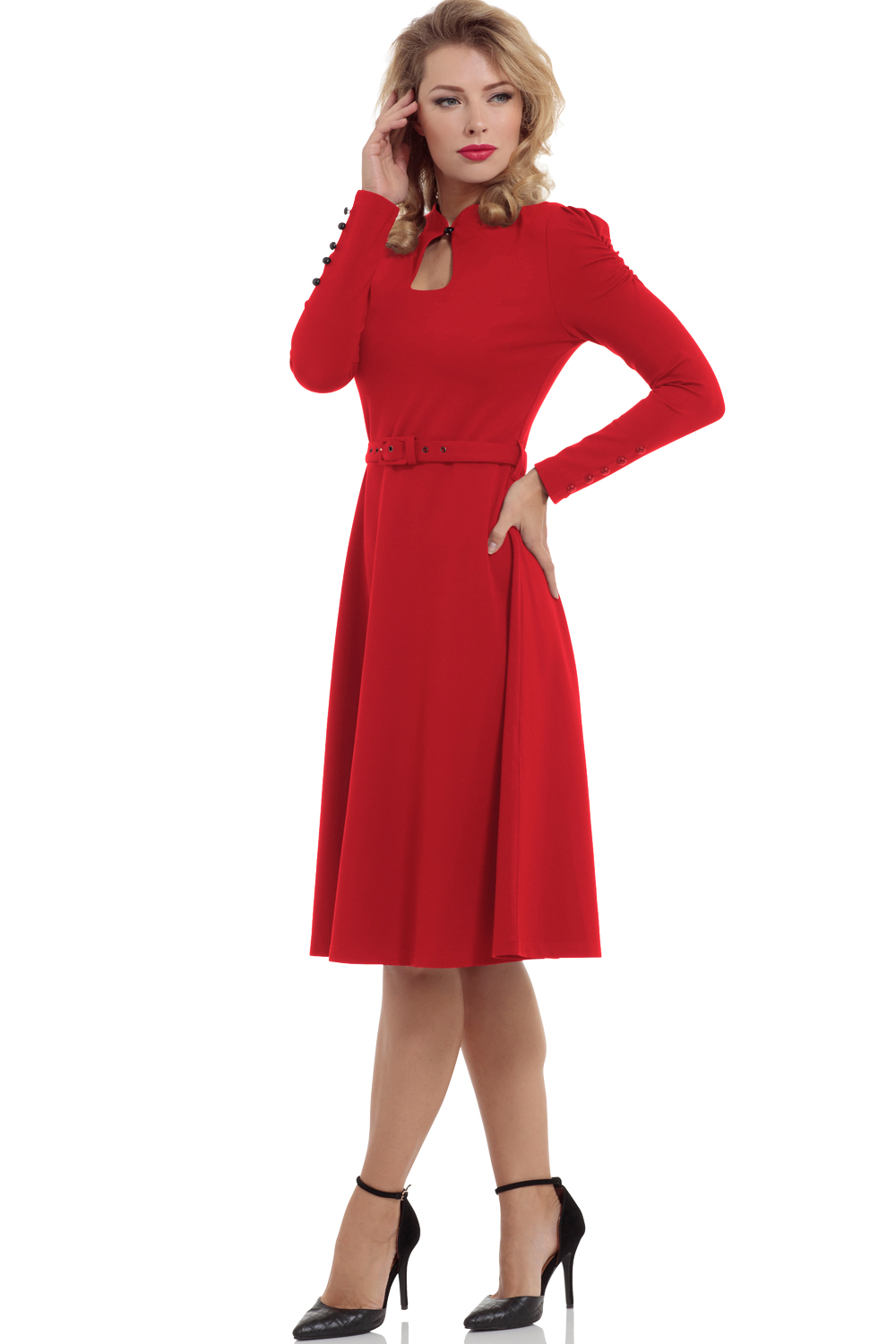 £49.99 NOW £34.99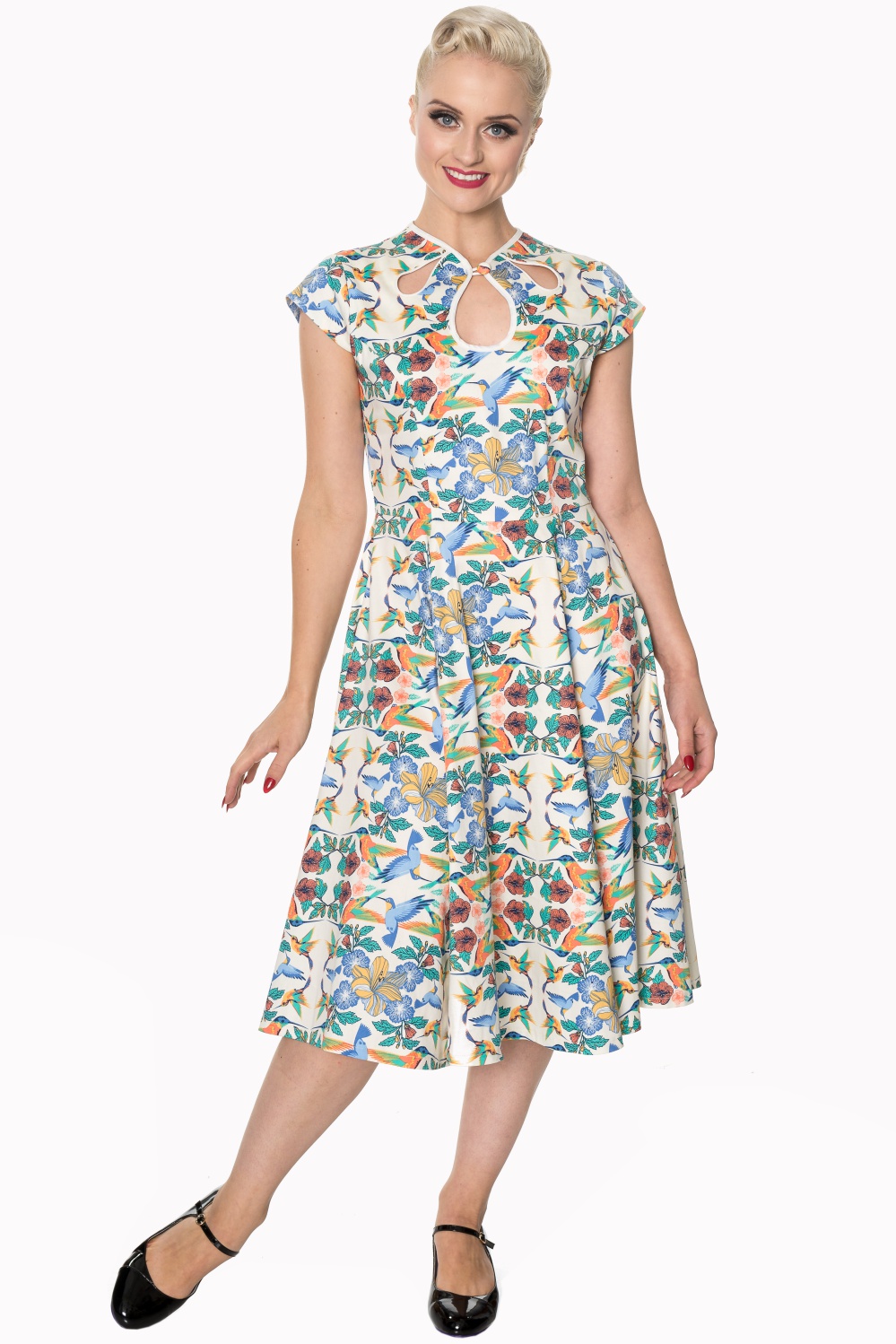 £49.99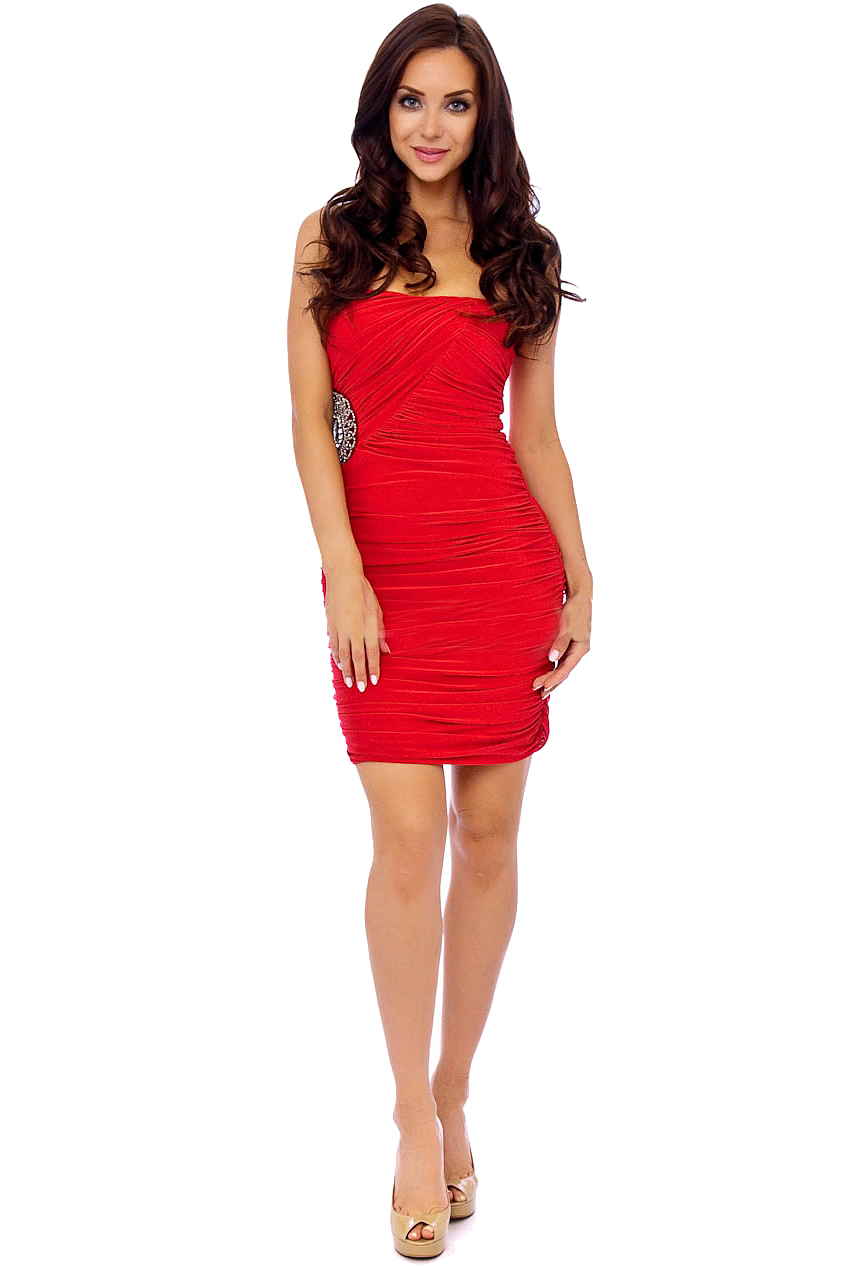 £26.99 NOW £9.99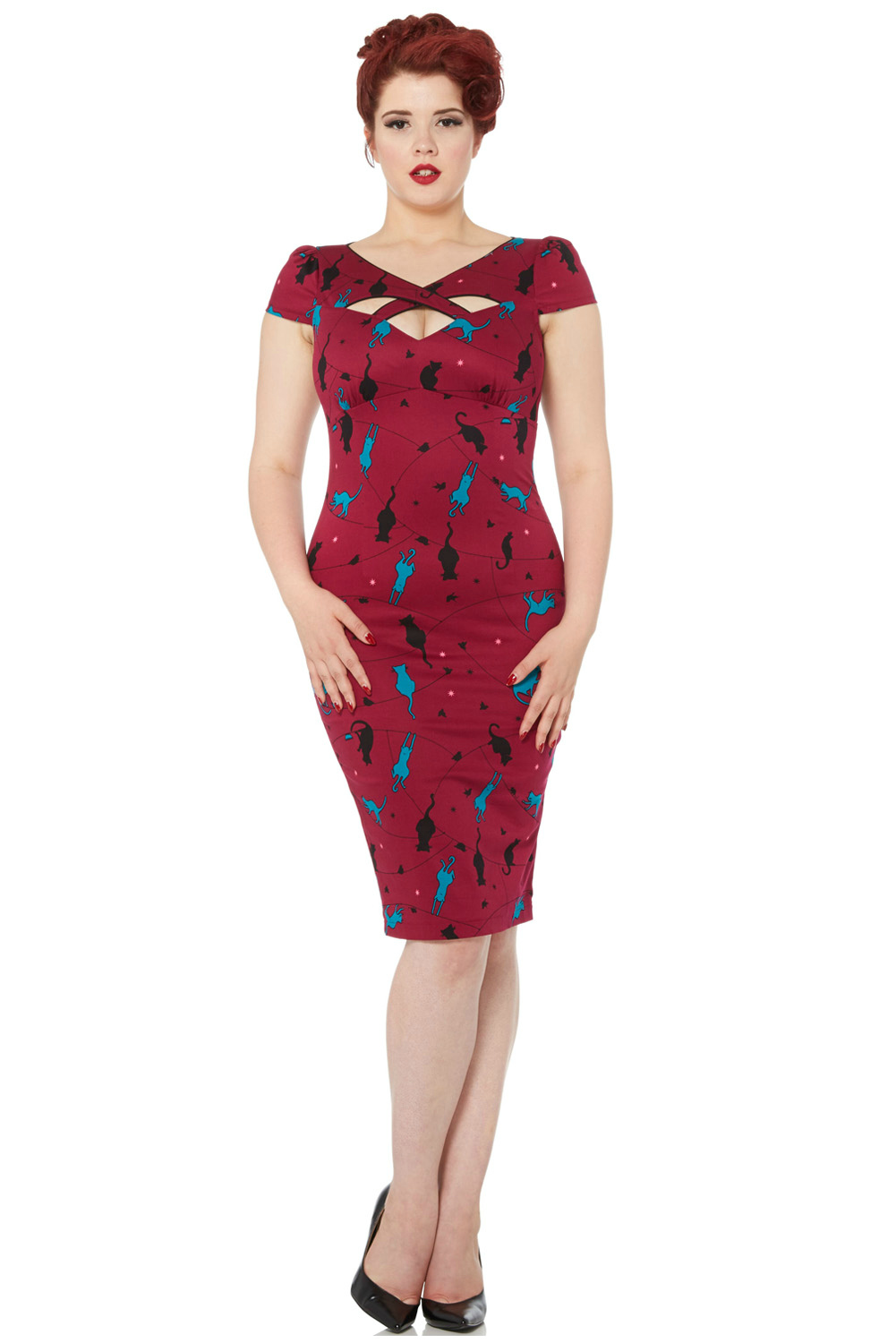 £44.99 Now £29.99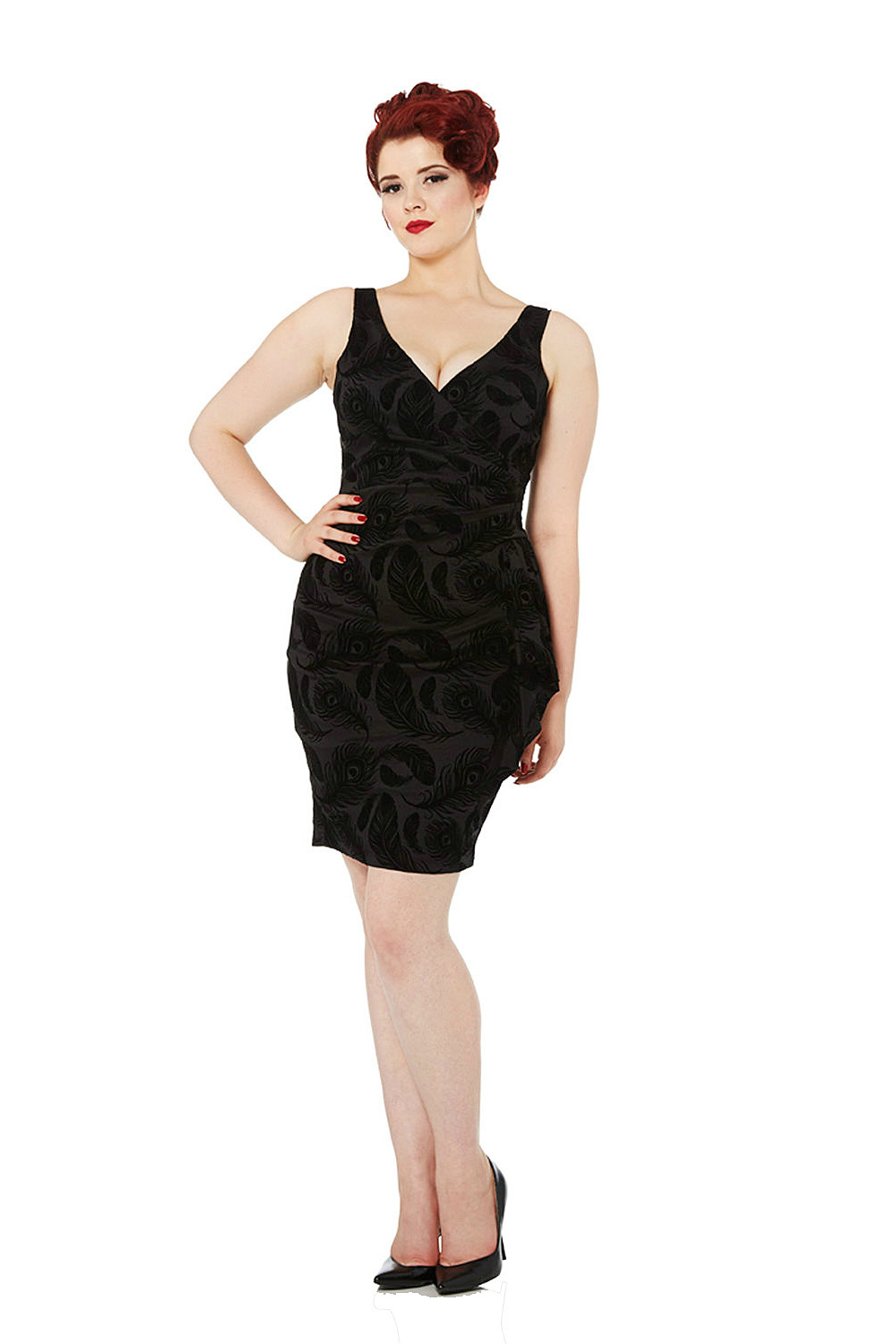 Amanda Dress
£38.99
---
---
Follow Us And Get To Know Us Better